Topwater sundown madness.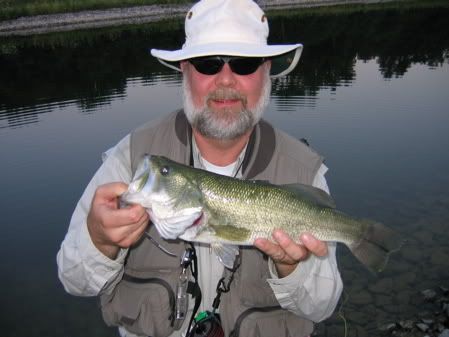 20" largemouth by Ken Schumacher on a flyrod. No ones works a fly better. ( wait...that sounded wrong...)
The topwater bite at sundown could be rated as supreme right now. I suggest you get out and fish. We were able to catch some very respectable bass in the last hour of light. Flies, Chug bugs, Buzzbaits...whatever. If it floats or rides on the surface, they'll hit it. The stable weather has made a gold mine of the local fisheries. Hot days. Dead calm nights. Big fish looking for anything to move.
So get out and fish!