Pipestone Lodge 2011
CLICK HERE TO MAKE YOUR FISH LOOK LIKE OURS!!!!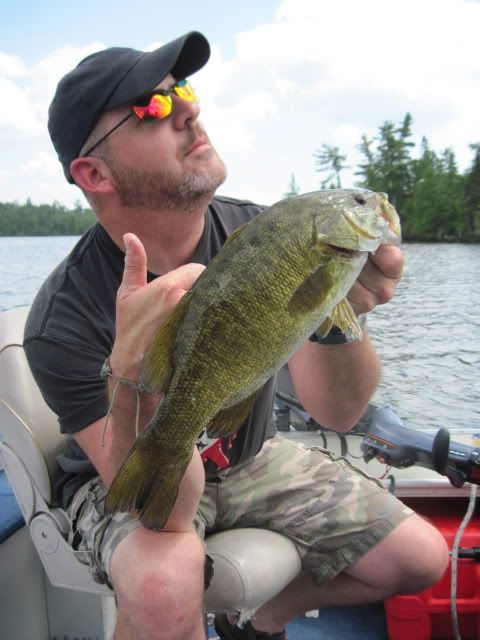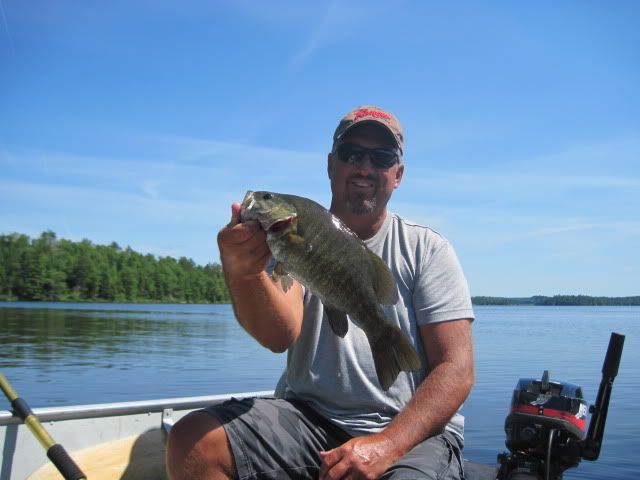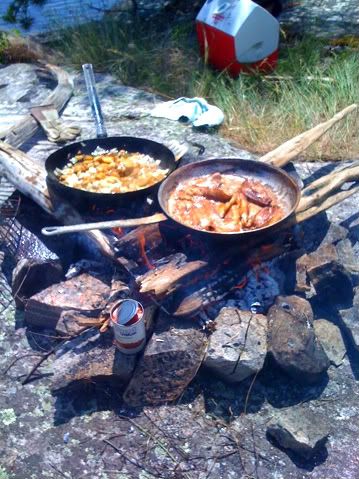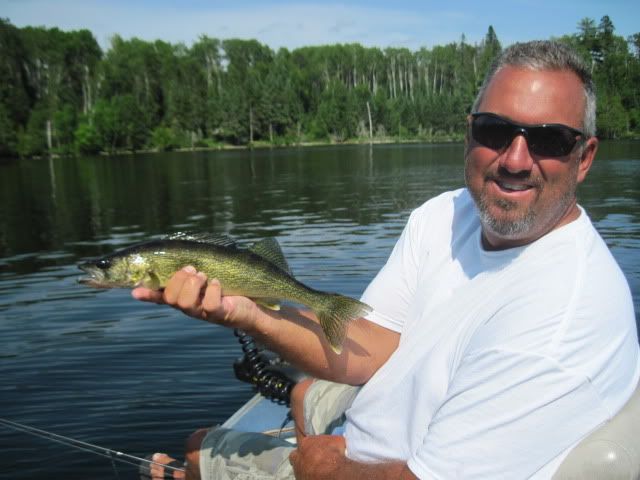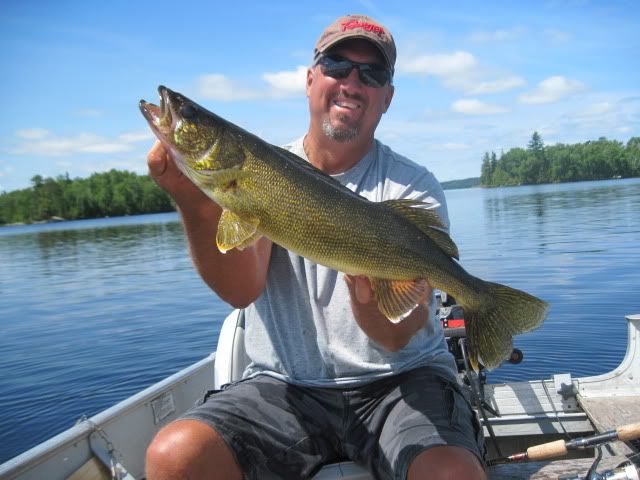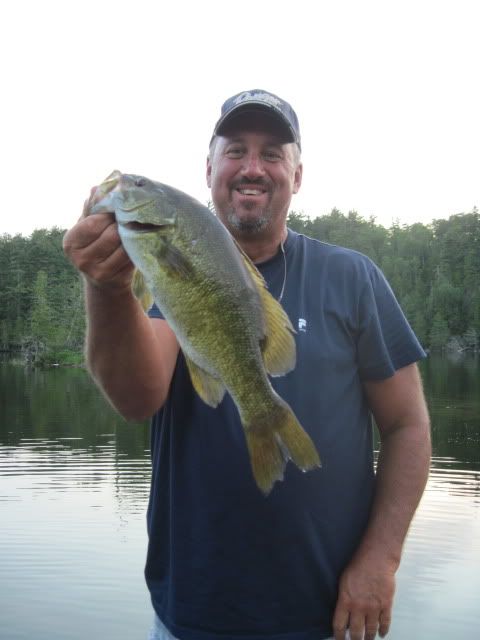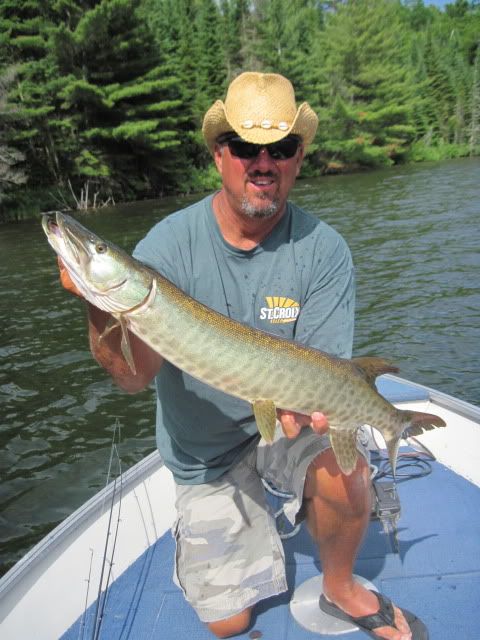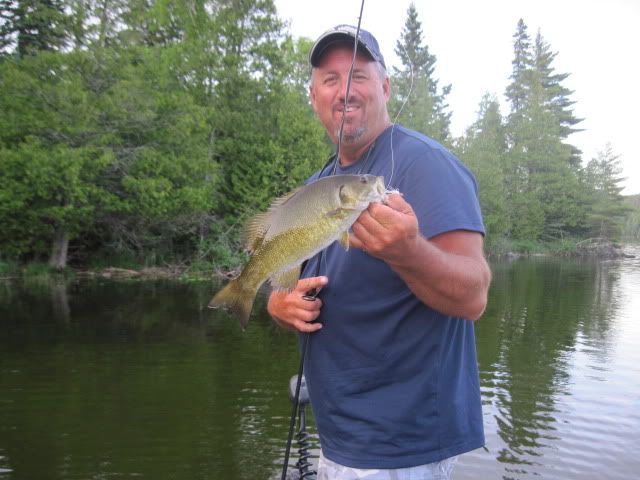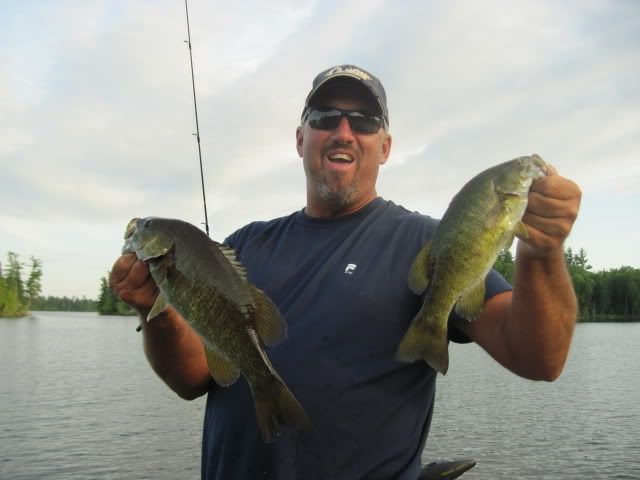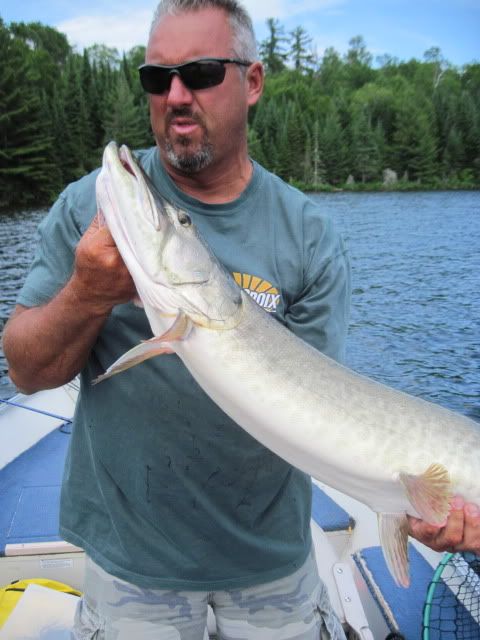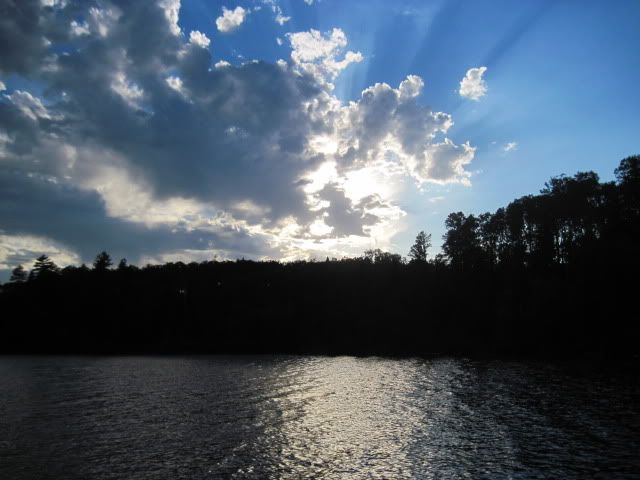 Pipestone Lodge June 24-July1
Good trip again this year to Pipestone Lodge in NW Ontario.
Weather was good most of the week. Fishing was fair. We don't lie here on Customfish.com so I'll say that I've caught more in previous years. BUT..I will add this note: We could have done 50% better had we have used leeches all week. John and I just don't like to sit and watch lines for 7 days so we were throwing all the lures that you've read about in my past Pipestone Lodge reports since 2005.
The spawn was totally screwed up this year. What smallies DID spawn were in the shallows for maybe a week. They should have been in for a month. We saw some in shallow...but most off the first drops. Spawning areas had less than 5% of the beds/activity that we normally see at this time. The walleyes and muskies were exactly where they should have been as were the pike.
Perch seem to be BOOMING on Pipestone in the past couple years as are the walleyes. We didn't catch a single small walleye. They started at 17" and we topped out at 25". There were a couple over 30" caught last week as well.
Muskies on Pipestone show up here there and everywhere as usual. I mean..c'mon..we DID catch 2 muskies in 3 casts.
The problem with muskie fishing on Pipestone is that there are literally TOO MANY options and TOO MANY spots. It's not easy to fish because jumping spots is the name of the game for most. Luckily we have a milk run of 5 spots that produce on a consistent basis. We caught what we went there for as well as raised up some mid 40"-low 50" class fish. A couple of them just wouldn't turn hot but we got them to follow select lures day after day. All in all we did pretty darn good for only spending a total of about 2 hours worth of time actually fishing muskies. It helps that John is a top notch veteran muskie angler who writes for Muskie Hunter on occasion and I'm no slouch muskie-wise either:)

The accommodations were awesome as usual. The staff was exceptional. The food is top notch. And the boats are in top-of-the-line shape as always.
Our crew thanks Art, Jenny and the entire staff for yet another awesome week of great fishing, great food & drink, and great friends.

HOME!! CLICK IT!